Rent Azimut 68 Princess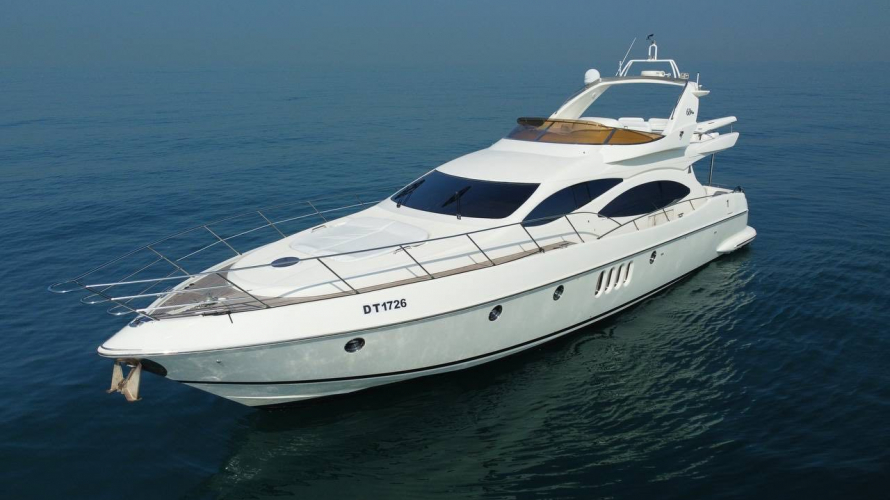 Azimut 68 for rent
Azimut 68 certainly is an eye catcher in any marina. His setup is a perfect mix between modern and traditional elements. If you are looking for a relaxed cruiser or family entertainment her size makes her extremely versatile.
To make your vacation begins long before you step aboard the Azimut 68, we are ready to assume the organization chores for your event. Some more information about additional services and other details of renting a yacht in Luxury Sea Boats Charter, you can clarify here or our specialists by phone: +971 56 115 16 24.
Capacity
Azimut Princess can comfortably accommodate up to 30 guests for a day cruise. Overnight accommodation is available for up to 6 guests.
---
Rent yacht in Dubai - Special offer
The LSB Charter team has developed five ready-made cruise routes for renting this boat in Dubai. You can choose any of them, according to your preferences and the time you have for a  boat trip.
How to rent Azimut 68 Princess
To rent Azimut 68 Princess please contact us via phone +971 4 364 05 67 or email charter@luxuryseaboats.com
.
If you have any additional questions about charter and additional services feel free to contact us.
In addition to Azimut 68 Princess you can find a selection of yachts for rent in Dubai and motor boats for rent in Dubai on the main page of the our website. A wide list of additional services is provided in the Additional service section, but we always meet our customers ' needs and are ready to try to fulfill any of your wishes.
Categories: All boats and yachts Swimming tour Dubai Water Canal Tour Friday Trip