Rent Azimut 50 Candy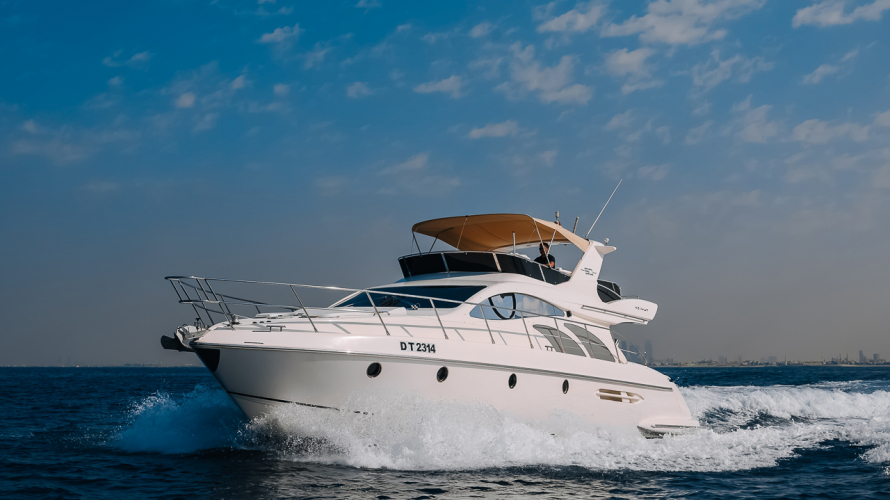 Azimut 50 for rent
Azimut Candy 50ft is a 16 meter motor yacht with a traditional flybridge for her class, which has a seating area with sofas, a table and a bar with a refrigerator. In the stern there are sun loungers.
Relax from the sun in a cozy lounge with large sofas and air conditioning. There is also a kitchen and everything you need for comfort.
On the lower deck there are two comfortable cabins that can accommodate 4 people for a long cruise.
WHAT'S ON THE YACHT?
There is a seating area with sofas, a coffee table and a bar with a fridge on the spacious flybridge. A wide protective awning over the area can be removed while sunbathing. There are sunbeds for sunbathing at the aft of the flybridge.
You can take a break from sea bathing and the bright sun on the main deck - in an elegant semi-open saloon with a large sofa and soft armchairs.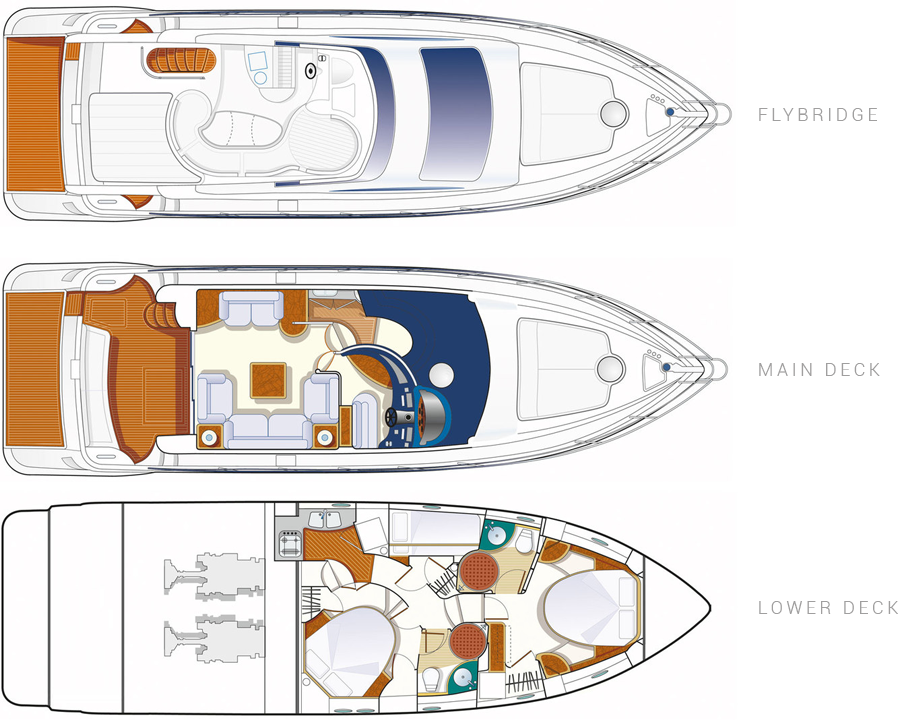 Capacity
Azimut 50ft Candy can accommodate up to 12 guests.
Overnight accommodation is available for up to 4 guests.
Service
The yacht rental price includes drinking water, soft drinks and towels.
You can use our additional services. You can learn more about the additional service here or ask our specialists a question.
---
Rent yacht in Dubai - Special offer
The LSB Charter team has developed five ready-made cruise routes for renting this boat in Dubai. You can choose any of them, according to your preferences and the time you have for a  boat trip.
How to rent Azimut 50 Candy
To rent Azimut 50 Candy please contact us via phone +971 4 364 05 67 or email charter@luxuryseaboats.com.
If you have any additional questions about charter and additional services feel free to contact us.
In addition to Azimut 50 Candy you can find a list of yachts for rent in Dubai and motor boats for rent in Dubai on the main page of the LSB Charter website. A wide list of additional services is provided in the Additional service section, but we always meet our customers ' needs and are ready to try to fulfill any of your wishes.
Categories: All boats and yachts Swimming tour Dubai Water Canal Tour