Tour of Dubai Marina
One of the most prestigious and attractive areas of the metropolis got its name from the Dubai Marina artificial channel. The 15-meter-wide water artery stretches over 3.5 km of the Persian Gulf coastline and connects the heart of Dubai Marina to the open sea. Part of the banks of the canal is equipped with berths, where locals moor their yachts and numerous charter agencies offering boat trips and excursions. The district's business card, Dubai Marina Walk Boulevard, is also located here. Many places for pleasant shopping or relaxation, comfort, beauty and a soothing cool breeze on the seaside attract visitors and residents of Dubai from all parts of the city.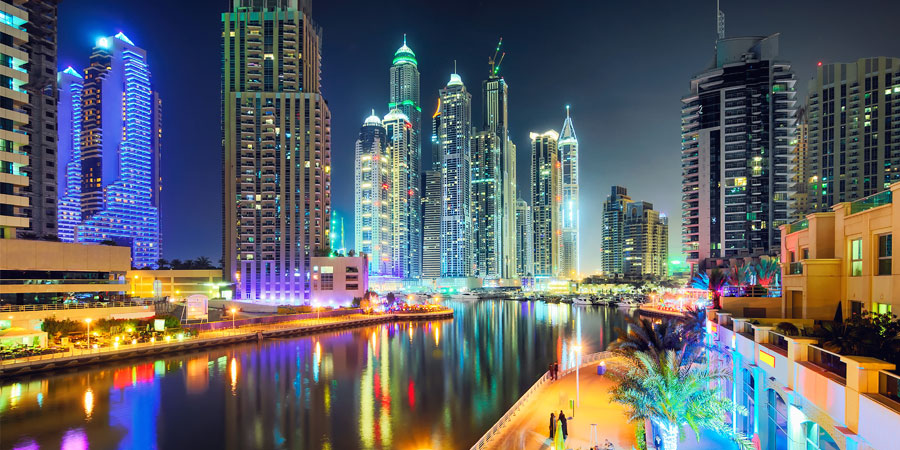 From the water surface of the Dubai Marina Canal, there are stunning views of the most fantastic forms of skyscrapers. No wonder most of the famous and popular photos of the sights of the UAE were made here. Breathtaking futuristic landscapes become especially impressive after sunset, when night lighting creates bright and fancifully dancing reflections in the water's mirror.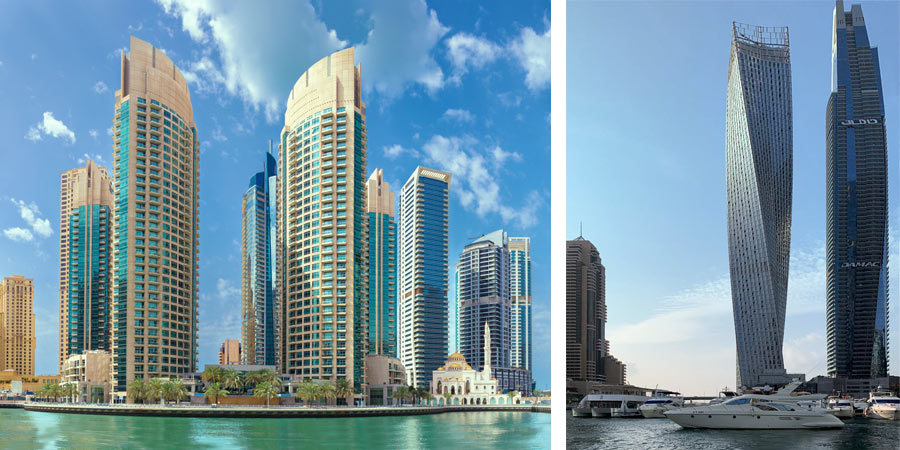 ---
ADDITIONAL OPPORTUNITY
In order to enjoy the beautiful panoramas of Dubai in more detail or to capture as many wonderful moments as possible, Luxury sea Boats Charter offers our guests the opportunity to go beyond the standard time frame of the tour. Let our staff know how you would like to extend the cruise, and we will do our best to make your cruise perfect!
---
VIP CHARTER
The Luxury sea Boats Charter team offers you the possibility of an exclusive tour with the highest level of service. Please contact our specialists, and they will be happy to help you plan and organize your individual route in detail.
---
Tour of Dubai Marina cruise it's a great rest, good mood and an unforgettable experience for a long time. Welcome a board!