Rent Azimut 15m No Regrets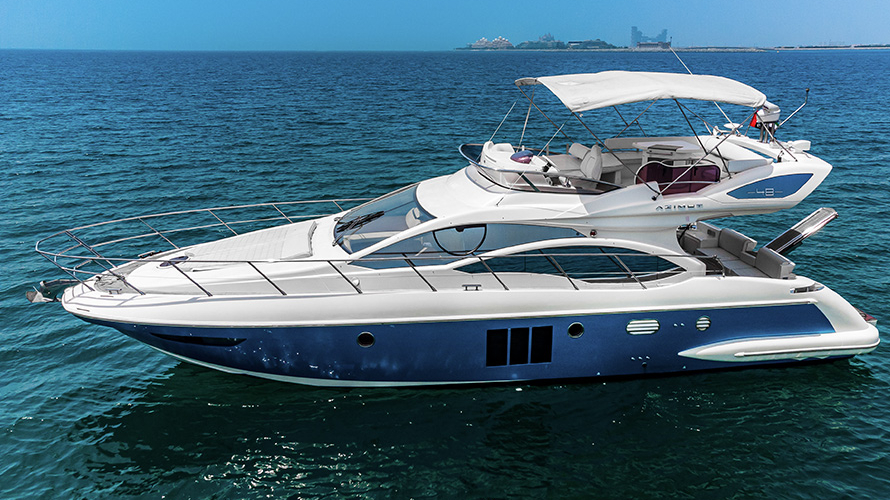 Azimut 15 m for rent
The magnificent 15 - meter motor yacht with an open area from the largest Italian shipyard includes all the main advantages that provide a full luxurious vacation. The vessel is equipped with the latest state-of-the-art technology. And the interior, high quality of finishing and stylish design will be appreciated even by very demanding guests. Book the Azimut and enjoy your cruise away from the bustling metropolis.
WHAT'S ON THE BOAT?
Yachts with a flybridge are the most popular among tourists. It is ideal for a family vacation or a festive event. All the best and most necessary things are at your service.
The dining area is equipped with a transformer table and large upholstered sofas. If you would like to cook your own lunch or dinner, you may use the galley with modern appliances, and the bar with a fridge and a barbecue.
Recreation area is an open spacious area where you can swim and sunbathe on the chaise lounges. In addition, for those who wish to be alone with the sea, the sun beds are located at the front of the boat.
A modern sound system with speakers located all around the boat will provide good sound quality.
The staterooms are designed in a classical style with leather and wood furniture without sharp angles. The panoramic windows always allow plenty of daylight into the room. On the lower deck there are two cabins with single and double beds and all with ensuite facilities.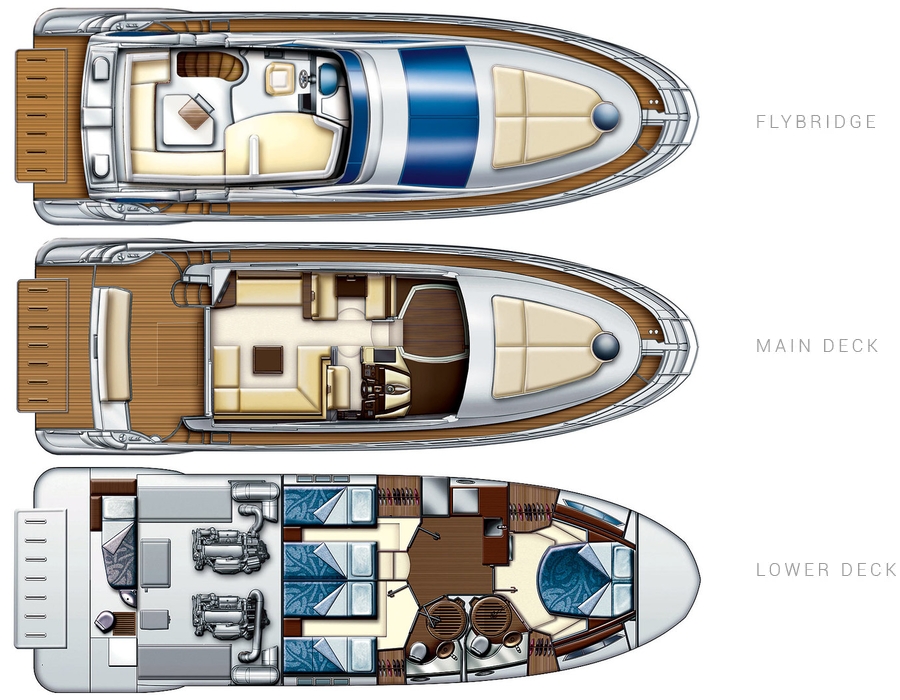 Capacity
Azimut No Regrets can comfortably accommodate up to 16 guests for a day cruise.
Overnight accommodation is available for up to 4 guests.
Service
The yacht rental price includes drinking water, soft drinks and towels.
You can use our additional services. You can learn more about the additional service here or ask our specialists a question.
---
Rent yacht in Dubai - Special offer
The LSB Charter team has developed five ready-made cruise routes for renting this boat in Dubai. You can choose any of them, according to your preferences and the time you have for a  boat trip.
How to rent Azimut 15m No Regrets
To rent Azimut 15m No Regrets please contact us via phone +971 4 364 05 67 or email charter@luxuryseaboats.com.
If you have any additional questions about charter and additional services feel free to contact us.
In addition to Azimut 15m No Regrets you can find a selection of yachts for rent in Dubai and motor boats for rent in Dubai on the main page of the LSB Charter website. A wide list of additional services is provided in the Additional service section, but we always meet our customers ' needs and are ready to try to fulfill any of your wishes.
Categories: All boats and yachts Swimming tour Dubai Water Canal Tour