YACHT RENT FOR WEDDING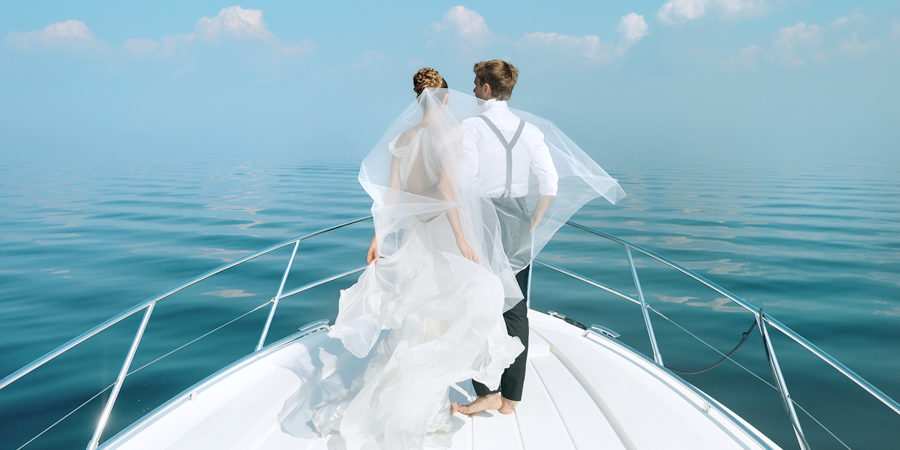 It is not necessary to rent a whole hotel complex and invite a huge crowd of people, with a good half of whom you are not even really familiar with to organize a grandiose celebration. Choosing a narrower circle of guests and renting a luxury yacht will turn the celebration into a non-trivial, and most importantly, a romantic event for all its participants.
Any, even the simplest, yacht is an attribute of luxury. And a boat trip is always an adventure. Therefore, the wedding on board the yacht will be a bright and memorable event for the majority of guests, even without much effort on the part of the newlyweds. All that remains is to choose the yacht that best suits your plans, and your guests will be impressed by the comfortable conditions of their stay.
Renting a vessel for a wedding allows you to organize an event in any format. For example, you can only conduct an off-site registration with a romantic photo session in the background of beautiful views of Dubai. The stylish salons of our yachts, spacious decks and flybridge are ideal for banquets with guests, competitions, dances and festive fireworks on the high seas. Newlyweds may have a privacy in comfortable cabins or guests may take a breath between competitions over there.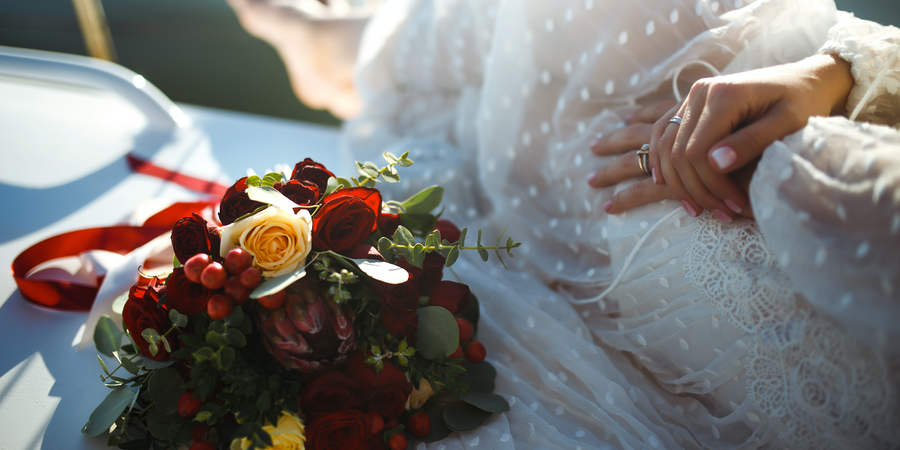 The snow-white motor yacht is one of the best venues for weddings in any style. Our team will make sure that the organization of the celebration becomes an extremely pleasant experience for you. Our experts will try to take into account all your wishes, decorate a yacht for you, develop the most suitable route for a wedding photo shoot with planned stops and moorings, and help you think through and prepare an interesting program.
---