DUBAI FOR TWO. UNUSUAL DATE ON A YACHT
Love is an amazing feeling! It can paint life in bright colors, make a person happy and make everyone want to put the universe at the feet of the beloved. One of the most suitable places on the planet to fulfil this dream is in the heart of the Arabian Peninsula and at the same time on the coast of the Arabian Gulf. This is Dubai!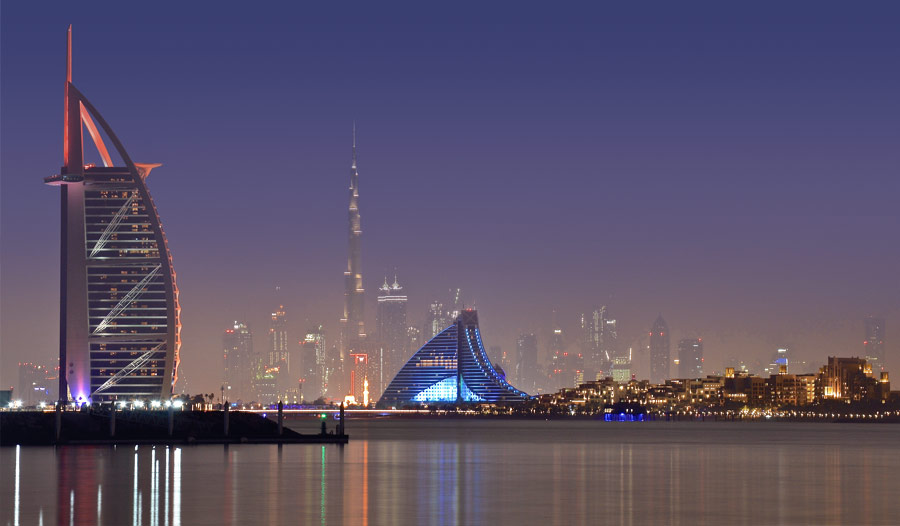 It seems that all the luxury and magnificence of the world are concentrated in one city. Here, the excellent hospitality of luxury hotels, 5-star spas and restaurants is ideally combined with the extraordinary futuristic landscapes of the city, stunning sunsets over the coast and fascinating desert romance.
There is one nuance. Dubai is a tourist destination. Day and night, the city is simply full of people and sightseeing groups. What to do if you want to admire the amazing beauty of Dubai and its environs, but remain alone with each other? To the whole delight of vivid impressions belonged to you only? The ideal solution to such a non-trivial task is renting a pleasure boat or a yacht!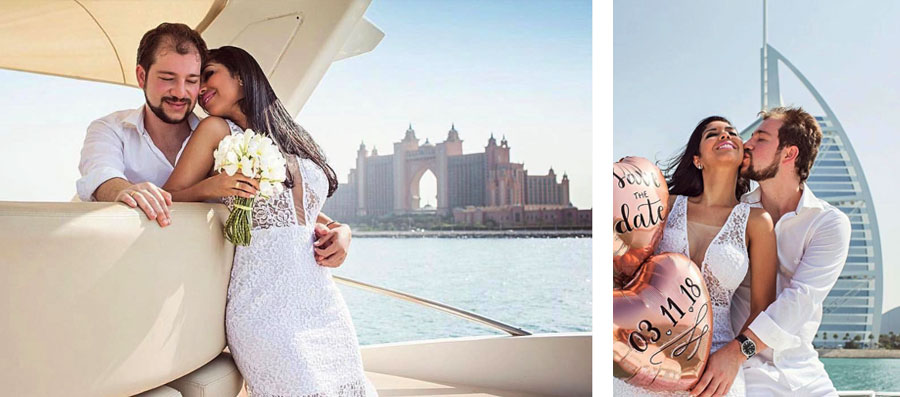 Romantic date on a yacht is not only an exciting trip through the canals of Dubai and the Arabian Gulf in a comfortable and relaxing setting, but also the opportunity to arrange a great lunch or dinner against the background of constantly changing fantastic views, and even if you wish, breakfast is just for you two!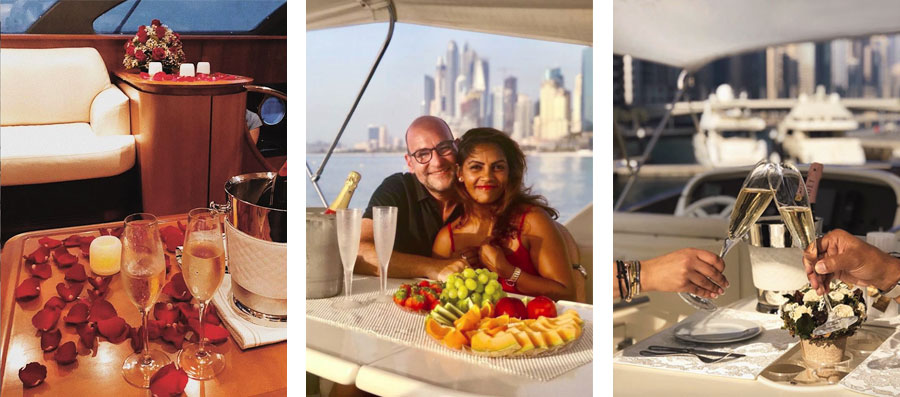 Contact the Luxury Sea Boats Charter, and with all our pleasure we will offer you a boat or a yacht suitable especially for you. Our experts will recommend you a scenic route of your cruise and, of course, will help to organize the most memorable date in your life!