Dubai Deep Sea Fishing Trips
Coming on vacation in Dubai and not going fishing in the Arabaian Gulf is a huge omission not only for the strong fishermen, but also for anyone who is ready to enjoy the fresh wind, salty spray and the excitement of hunting for the inhabitants of the deep sea.
The calm and warm coastal waters of the Arabian Gulf since ancient times are rich in pearls and fish. Once these gifts of nature were the main source of food for the locals. Until now, traditional fishing in the UAE is supported, developed and protected by the government. Therefore, if you are going on independent fishing in the United Arab Emirates, then you need to issue a license for fishing. But you can do it without obtaining a license. In this case you have just to rent a yacht or boat with a team at an agency specializing in charter boats for fishing.


What Kind of Fish You Can Catch in Dubai?
A little skill, patience and good luck - and your fishing trophy can be a barracuda, kingfish or tuna, even a small shark.
Near Dubai most often found such sea creatures as Barracuda, Hammour, King Fish, Red Mullet, Sharrie.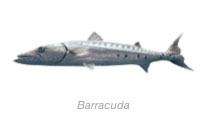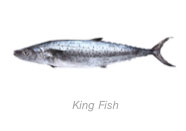 If luck is on your side, then in your catch will be found Cobia, Mackarel, Travelly, Tuna.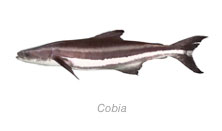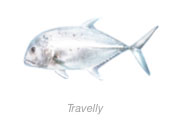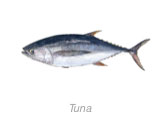 When Should You Go to Fishing?
The fishing season in Dubai runs from November to May. The warmer the weather, the less chance of catching fish. The best time for fishing is from January to March. And of course, the richest catch at dawn and at dusk.
What Fishing Method to Choose?
If you are aiming to catch a big fish and have certain skills and abilities, your choice — trolling. In this case, you should rent a high-speed motorboat with a crew of at least 2 people who can help you with special spinning (trolling rods) and catch.
For gambling professional and inexperienced lover, bottom fishing is optimal. There is nothing better than going on a yacht in the open sea, drop anchor and catch fish straight from the board. If the place is chosen successfully, then the catch will be not only abundant, but also diverse.
You can always combine both types of fishing. First, a couple of hours on luck hunting for large marine predators using trolling equipment, then sail in good fish place and enjoy catching the direct process for the bait. To get maximum pleasure, you should prepare and cook the fresh fish right on board the boat. For such a large-scale event, you will need a high-speed yacht of at least 30 feet with the necessary equipment and all the amenities.
Where to Rent a Boat For Fishing?
Whatever type of fishing you choose for yourself, whether you are a professional or a beginner — contact Luxury Sea Boats Charter. We will help you plan your time and route, show you the best option for a boat or yacht, considering all your wishes, provide all the necessary tackle for trolling and bottom fishing and barbecue equipment on board the yacht.
Welcome and wish you a successful fishing!