Sunrise on board a yacht in Dubai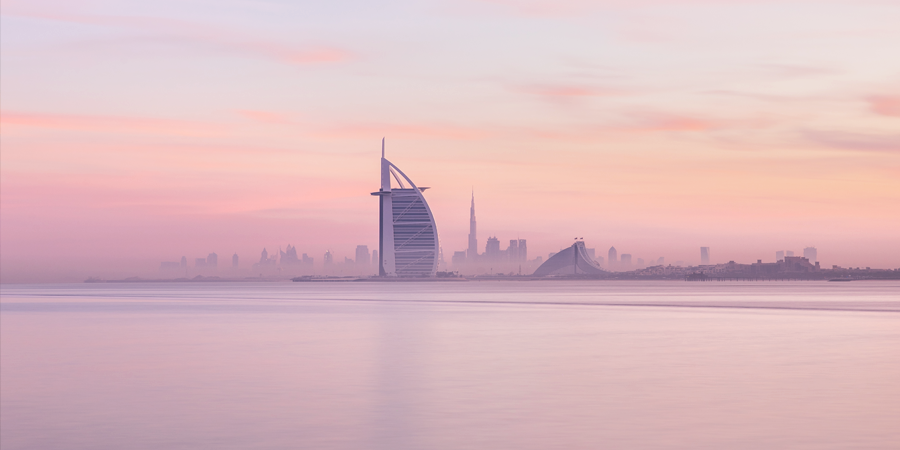 If an active recreation does not attract you at all, or you are thinking about the appropriateness of renting a yacht or a speedboat in Dubai, we have an excellent idea for you. Facing a sunrise and having breakfast right on board the yacht will not leave anyone indifferent.
Have you ever watched a sunrise in the Persian Gulf? The dark blue sky slowly flares up in pink and gold. Then water flashes around the yacht. And the boat itself in the dawn looks simply fantastic. The horizon disappears, dissolving between the soft pink with golden reflections of the sea and the sky playing with bright colors. And there, on this invisible border, a huge scarlet disk of the sun soars from the water.
If you are not far from Dubai, then you should look back to admire the skyscrapers of the metropolis sparkling with all the colors of the rainbow. The dawn city resembles a fabulous scattering of precious-shaped gems from the side of the yacht. Indescribable sight!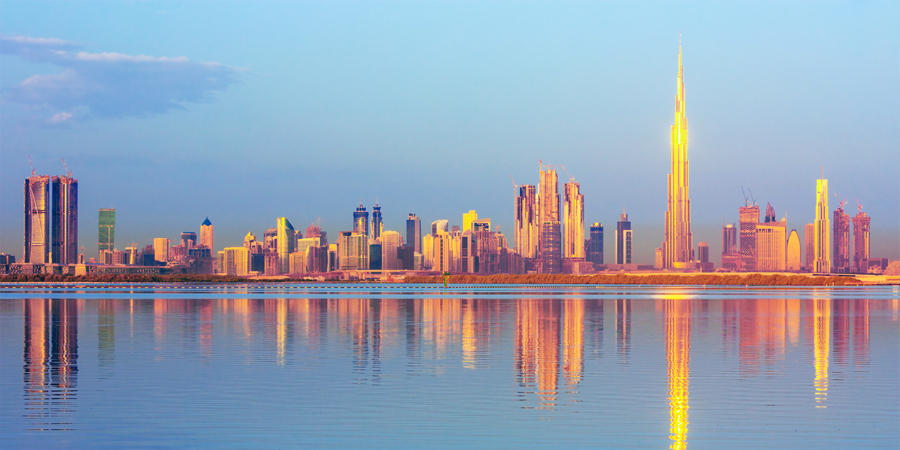 Of course, to enjoy all this splendor, you have to become an early bird. Indeed, at the latitudes of Dubai, the sun rises very early. In summer (the earliest sunrises) - between five and six in the morning. In winter (the latest sunrises) — no later than the beginning of the eighth. Nevertheless, the chance to immerse yourself in one of the most beautiful sights on earth is certainly worth it.
The mesmerizing landscape of the early morning off the coast of Dubai awakened your appetite? It's the time to have breakfast. Of course, you can take food with you and prepare light meals and snacks on your own (all of our yachts and boats are equipped with outfitted kitchens). But we offer you another possibility — when you rent a vessel, you may order a ready breakfast or service from our partners from the best hotels and restaurants of the city. Contact us to discuss the menus for your adventure.
Depending on your future plans and the number of guests with whom you intend to get a unique experience, Luxury Sea Boats Charter offers a variety of boat options for rent. You can choose any vessel: from the compact high-speed KEY LARGO to the 82-foot luxury SANLORENZO. Contact us, and we will be happy to find the best option for you to meet the sun in the waters of Dubai.