WINTER FISHING IN DUBAI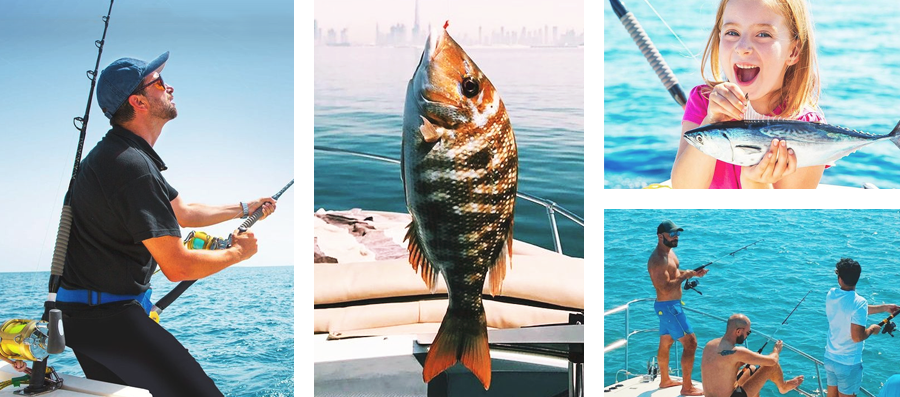 The middle of winter in the United Arab Emirates is the best time not only for inveterate anglers. Exciting experiences and the opportunity to feel like a real sea hunter become available to any lover of the exotic. We can surely state that from late autumn to mid-spring, sea fishing is confidently the most popular entertainment in Dubai.
There's a paradise abundance of a wide variety of fish species in the waters of Dubai because of the favorable water temperatures during the fishing season. During this period, an excellent trophy can be obtained not only by deep-sea fishing far in the open sea, but on reefs and deep coastal areas, where you can find and force to attack such large predators as the barracuda, cobia and even the reef shark.
It should be noted that it is better to move some distance from the coast for sport and trophy fishing. The higher the distance is, the larger, stronger and more cunning the predators encountered will be. The more interesting will be the battle with the wild nature for the "caught - photographed - released" prize.
High-speed and comfortable boats of our fleet, renting for fishing, are equipped with all the necessary equipment for trolling, casting, jigging and bottom fishing. Tell your plans for a fishing trip to our specialists, and, tackle, drinking water and towels will be waiting for you on board the yacht. All you need is to bring something for sun protection and your comfortable shoes with non-slip soles.
In addition to individual fishing, we organize group and family fishing tours. Please note that your catch can be not only released after the photo session, but also cooked on board the yacht. Depending on the capacity of the rented vessel, you will be accompanied by a crew of 2 or 3 crew members. All our fishing masters speak Russian (for the Russian version). If necessary, we will provide you with a transfer from the hotel to the pier and back.