We are officially reopened from today
You are welcome to make a reservation for your cruise at anytime with the best price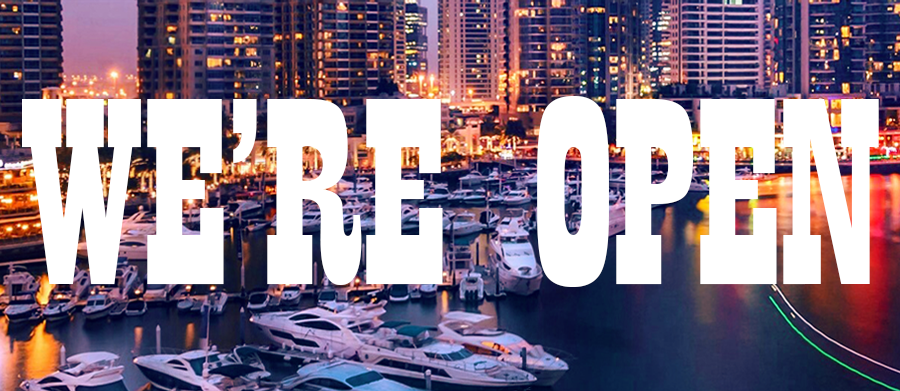 Dear Guests!
We are officially reopened from today. You are welcome to make a reservation for your cruise at anytime with the best price.
The following Safe Operation Requirements as precautionary measures for resuming of the tourist and sport maritime activities to limit the spread of the Corona virus in the Emirate in line with the preventive measures of the Dubai government in preserving health of citizens, residents, and visitors:
Our working hours will be from 6:00 am to 09:00 pm.
Capacity shall not exceed 40% of total numbers of guests, in order to achieve social distance.
Children below 12 years old and Seniors above 60 years old are not allowed to go for a trip
Body temperature check is mandatory for all.
Masks and gloves are mandatory for all individuals onboard.
Insure social distance between people should not be less than two meters from all sides.
Serve food and drink is allowed in disposable plastic containers and plastic cups.
Guest should carry their own towels on boat.
Some features you might have missed about our yacht rental
We have updated our cruises — you can read about it in the "New cruise routes" news.
We have updated our boats photos and descriptions — please visit "Rent a Yacht in Dubai" page.
Wa have created the special page where we publish customers reviews about their yacht renting — Cutomers Reviews.