DUBAI SUMMER ON A YACHT
Summer is the best time for a break in the noise and bustle of everyday life. The hot summer in Dubai is a good reason to spend your vacation among the azure waters of the Persian Gulf. A relaxing boat trip will give you a coolness and cheer you up.
We can't but mention that a sea voyage is not only an ordinary relaxation in the fresh air. Also we can offer you many scenarios for a bright and impressive vacation. You just have to choose your own variant of pastime on the boat.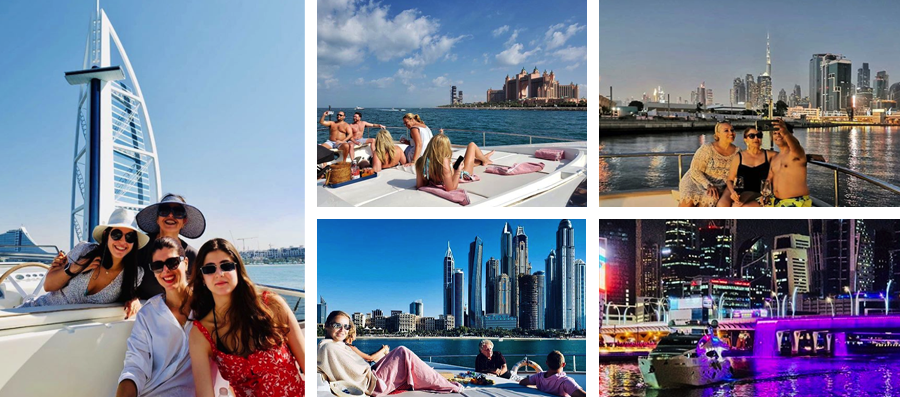 Dubai Canal and Water Tours
It is very hot for a comfortable promenade and sightseeing in Dubai even in the early morning or late evening. A super alternative at this time of year is to rent a yacht for a cruise along the canals of the city.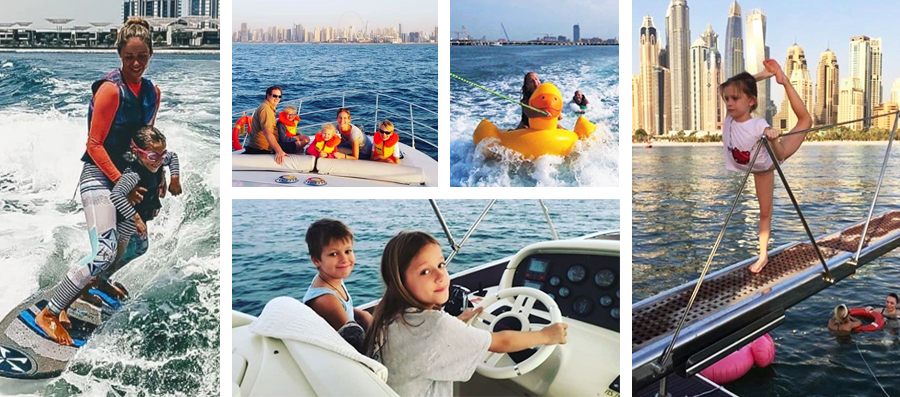 Family Holidays on a Yacht
There is nothing better than a short sea voyage with your family. Steering a real yacht, having a picnic in the open sea, tubing or riding a flyboard in the wake of a boat — these are excellent opportunities for a joint holiday with children in any weather.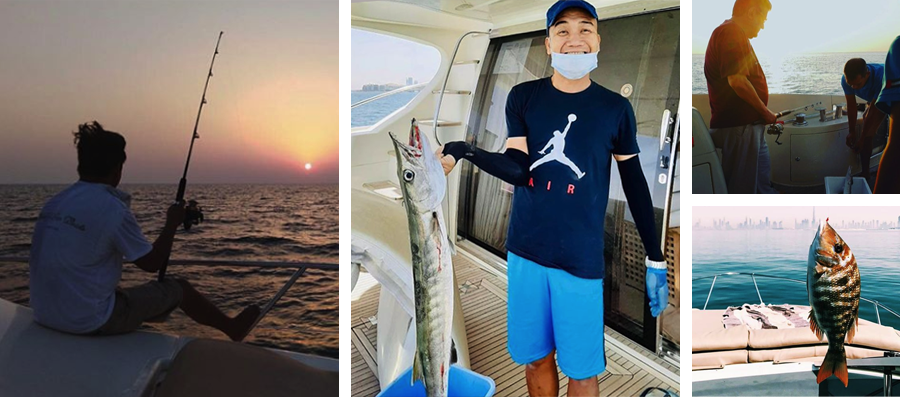 Summer Fishing
Dubai Summer is a dead season for tourism, but not for fishing. It's a true pleasure accessible to connoisseurs to forget about business and to go to the open sea at dawn, where in the cool depths a rich catch awaits you.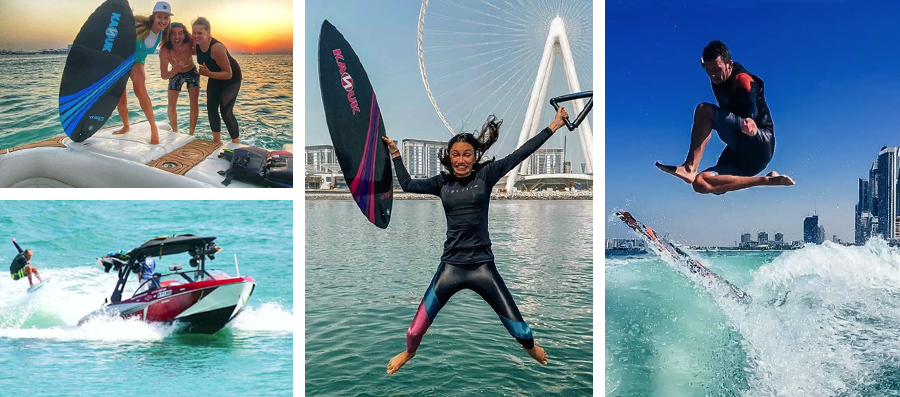 Sports Recreation
Renting a sports towing vehicle will be a great opportunity to actively relax on the water for those who maintain their sports form all year round and are not afraid of the hot sun. We'll provide you the best wave in the city, equipment and professional instructors if necessary.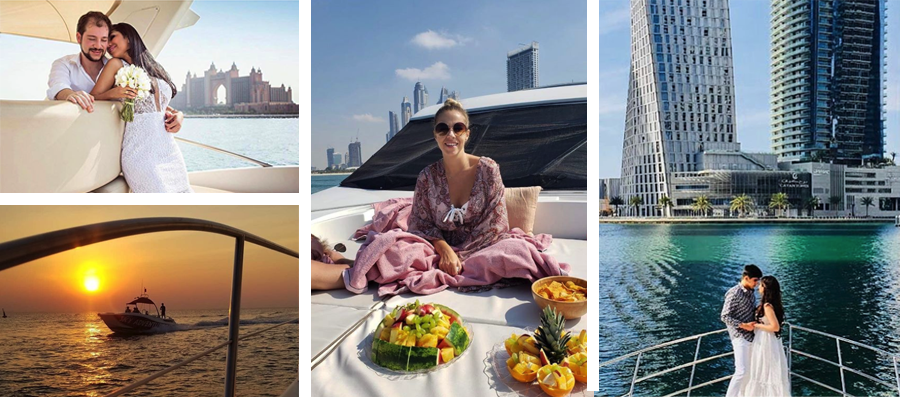 Romantic Trip
Hot weather is not a reason to postpone romance for later. A sea cruise on a yacht will give you a great opportunity to gift each other this marvelous summer and the beauty of incomparable Dubai. This is a great solution not only for lovers, but also when organizing a wedding celebration.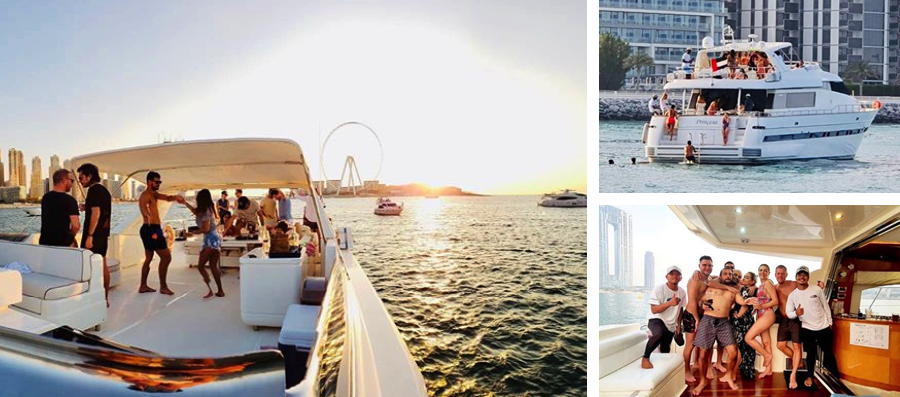 Vacation with Friends
It's a great idea to make a party on board a yacht with your close friends. This will allow you to give the widest scope of your imagination, from themed costumed events to dancing and swimming in the open sea. Personal yacht rental protects you from uninvited guests or pesky neighbors. The entire space of the ship belongs only to your close company.
Regardless of which of the options for relaxing on a yacht you prefer, the price of adventure will pleasantly surprise you. The Luxury Sea Boats Charter team guarantees you an unforgettable experience and excellent service. To clarify the details, contact our specialists, and they will be happy to help you plan the perfect summer on a yacht.