FRIDAY TRIP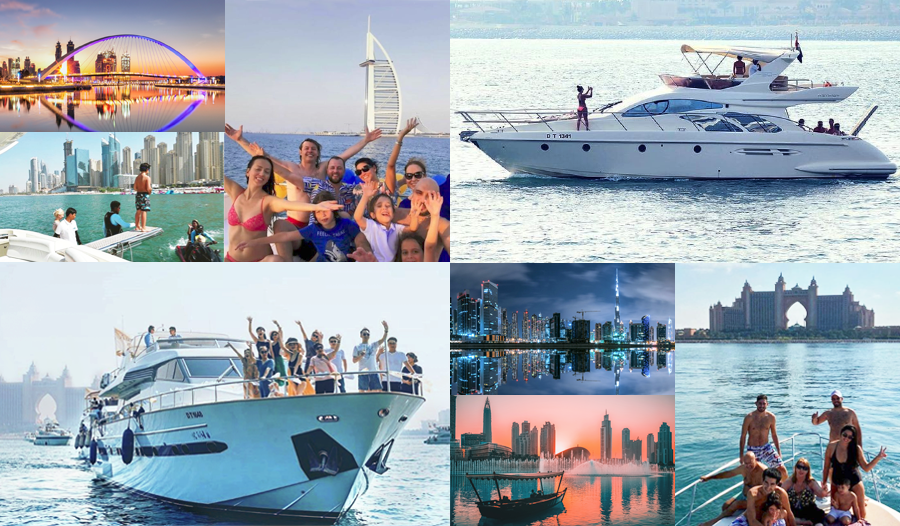 Dubai, sprawling in the middle of the desert, always amazes the imagination. Some 100 years ago, it was a tiny port town covering only a few square kilometers. Now it is a huge luxury resort and vibrant metropolis, which skyline is formed by many fantastic skyscrapers.
The architecture of Dubai harmoniously intertwines oriental motives of the survived to our times old buildings, grace of mosques and futuristic forms of miracle buildings When the night illumination's on, the city looks especially impressive.
Friday Trip is a unique chance to admire the sights of Dubai from various angles from board a luxury yacht.
The cruise route starts from the picturesque Dubai Marina, runs along white beaches, urban embankments and, following man-made canals, delves into the whimsical atmosphere of a modern metropolis with ancient roots. From there, the yacht will sail into the open waters of the Persian Gulf.
Along the way, you can take impressive pictures in front of two world famous symbols of Dubai - the luxurious Burj Al Arab and Atlantis hotels. Having encircled round the amazing Palm Island and enjoyed the largest panorama of the city from the side of the bay, you will return to the pier.
In addition to sightseeing, Friday Trip provides the opportunity to take a break from the excursion to swim in the Persian Gulf. Booking a yacht for your sea cruise, notify our specialists of your intention to make a stop in the open waters, and they will arrange everything in the best way for you.