Summer offer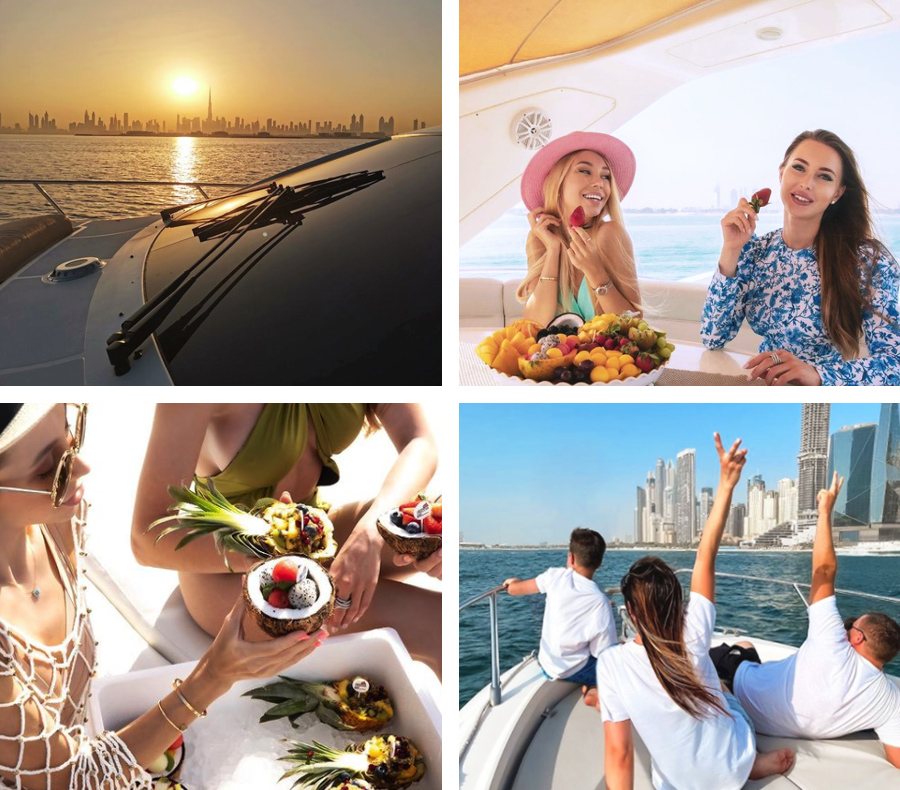 Despite the traditional hospitality and beauty of Dubai, it's not a pleasant experience to walk around this charming city during the height of summer. The air temperature is around 38-42 degrees from sunrise to sunset. Even at night, the thermometer practically does not drop below 30. The sea near the coast warms up so much that swimming on the beach does not provide the necessary feeling of coolness.

At first glance, it may seem that the only comfortable places to relax in such weather are the air-conditioned premises of numerous shopping and entertainment centers. However, it's not absolutely so. There are some other great ways to spend a summer day in Dubai without getting tired of the heat at all.
Firstly, you can get on board the yacht and sail out to the open sea. Enjoying the seascapes in the arms of a light breeze is perfectly complemented by light snacks and drinks under the awning of a cozy and spacious flybridge. Moreover, swimming in the bay becomes much more pleasant now. Because the further you are from the coastline, the cooler the water overboard is.
Secondly, renting a boat or yacht allows you to admire the magnificent buildings and embankments of Dubai, thus not to wait for the night freshness, which is typical for this season. From the board of a ship gliding through the canals of the city, you will not only discover all the main sights of the city, but also get great selfies and photographs for memory.
Finally, you can always combine a water excursion around the city with a distant boat trip and swimming in the open sea. After all, right now, in the hottest months of the year, we have a great summer offer! By booking a yacht or speedboat for 3 hours, you get a free extra hour to splash around in the Persian Gulf.
The summer offer is valid on any weekday and applies to the following boats in our fleet. To clarify all the details and conditions of the promotion, please contact our specialists.