EID AL ADHA – CELEBRATING TOGETHER
Eid Al Adha ("Feast of the Sacrifice") is one of the most important events in Islam. Celebrations are dedicated to the completing of the traditional pilgrimage to Mecca and begin on the 10th day of Dhu Al Hajja on the 12th lunar month. During 2–3 days, Muslims make an additional morning prayer "id" and spend their time with their dearest and nearest. In 2019, Eid Al Adha falls on August 11-13 according to the Gregorian calendar.
Eid Al Adha is celebrated on a great scale in Dubai. In spite of the August heat, the city turns into a real festival for the whole family. Fairs, concerts, drama performances and children's theme events are held all over Dubai. Unbelievable light shows and stunning fireworks begin at nightfall.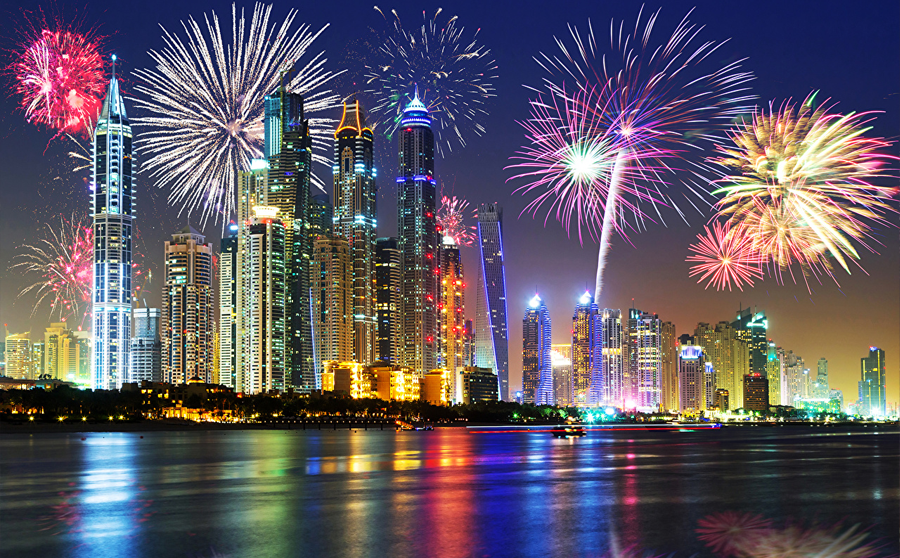 Eid Al Adha aboard Luxury Sea Boats Charter
An evening cruise on the Dubai Marina along with Luxury Sea Boats Charter is a great opportunity to enjoy magnificent views of the festive city.
For those who want to capture the most delightful scenery of the metropolis in the lush colors of fireworks, Luxury Sea Boats Charter offers cruises in Dubai: along JBR beach, around Palm Jumeirah and to Burj Al Arab.
Celebrate Eid Al Adha with Luxury Sea Boats Charter!
We will choose the best cruise route for you and we'll do our best to make you and your dearest spend this holiday pleasantly and interesting.
Please feel free to contact us for any questions:
+971 56 115 16 24
charter@luxuryseaboats.com