Posillipo Technema 80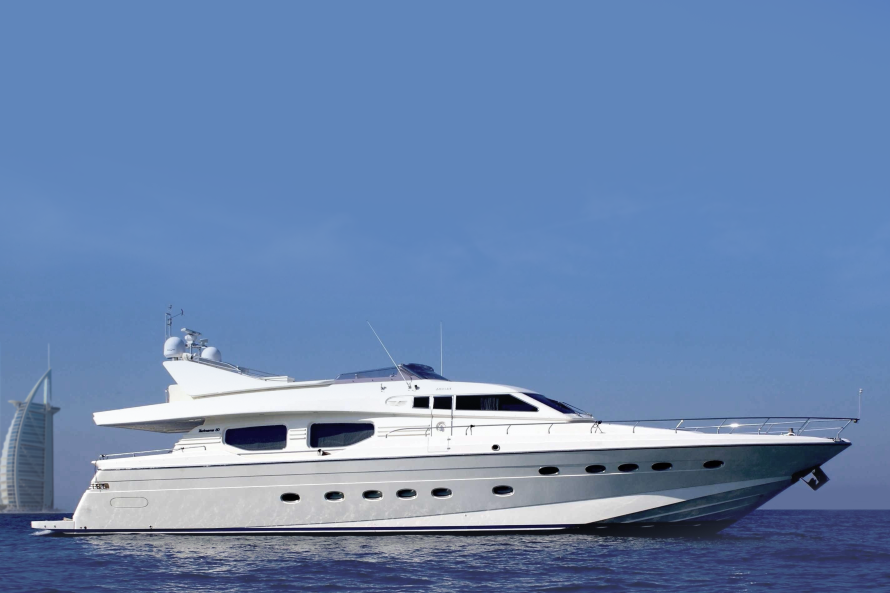 About Posillipo Technema 80
Technema 80 is a very beautiful boat in excellent condition and great sailing performance. Elegant exterior lines and strong character thanks to metallic dark brown color. Very spacious living area and kitchen. Inside there are four cabins (two doubles and two triples) which can comfortably accommodate ten guests and crew cabin.
This incredible luxury yacht offers guests high level cosiness:
The ample spaces fore and aft enhance the pleasure of the sun in the open air.
The upper deck has the open space saloon with double sofa and living area offers guests high level cosiness.
The galley is modern and functional just like a real kitchen appartment.
Privacy and comfort reign absolutely in the sleeping area on the lower deck.
The well positioned lights offer soft, indirect illumination, thereby creating warm, relaxing atmosphere.
Rent yacht in Dubai and open the city from an unusual side during an luxury cruise.
---
How to Rent a yacht
To rent Posillipo Technema 80 please contact us via phone +971 56 115 16 24 or email charter@luxuryseaboats.com.
Categories: All boats and yachts