Malibu Wakesetter MXZ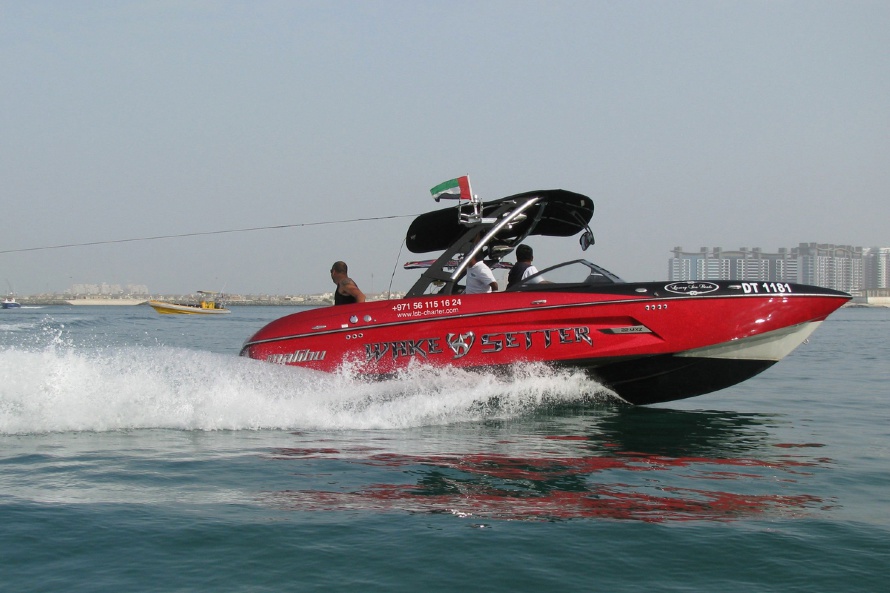 About Malibu Wakesetter MXZ
Malibu Wakesetter MXZ it's a great wakeboard boat with a pickle-fork design that creates a wider bow section. Despite the bigger bow area, the MXZ's cockpit is plenty roomy. It's deep, too, with gunwales high enough to lend a secure feeling, particularly for families who bring little kids along. The cockpit sole is molded as one piece with the deck so the seat bases are all molded gelcoat for a smooth, finished look.
At the stern, the V-drive MXZ comes with side-opening hatches so the compartments are accessible from the cockpit or the swim platform. There's a retractable tow pylon and rear-facing seats that provide a comfortable area for gearing up before a wakeboard session or ski run, and each seat has wet stowage underneath which can double as a cooler.
The exterior also features a design cue that is subtle in its presentation, yet marks an achievement in its execution: the hullsides feature a recessed "gill" with a chrome accent that defines the midsection of the hull. It bears a slight resemblance to the heat-extracting fender vents behind the front wheels of a race or sports car. It might not seem like a big deal, but when you think about how an open-molded boat is built, the gills are no easy feat and demonstrate the amount of effort that went into the MXZ.
Rent this boat and we guarantee an unforgettable fun to all wakeboarding and waterskiing lovers!
---
How to Rent a boat
To rent Malibu Wakesetter MXZ please contact us via phone +971 56 115 16 24 or email charter@luxuryseaboats.com.
Categories: All boats and yachts Watersports