Rent Malibu vRide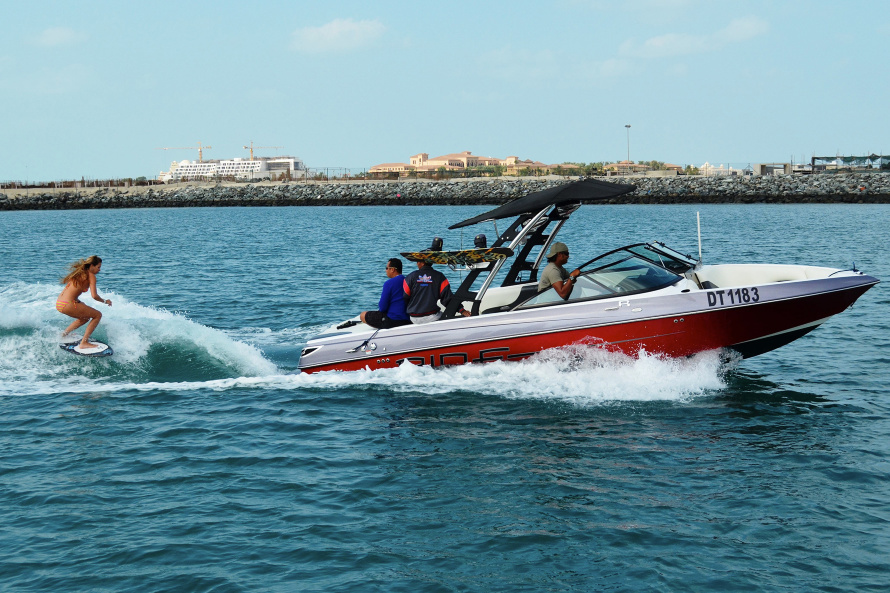 About Malibu vRide
Each Ride Series model offers a host of big-wake riding amenities, as well as award-winning Malibu level performance and construction. That's why these boats are valued as much for their wakeboarding ability as their feature-rich, affordable price.
From its Malibu quality interior, with ergonomically designed seats, oversized cup holders and overflow seating, to the Illusion G3 tower with standard Titan Combo Spinner racks that hold a variety of board thicknesses, the Ride Series models offer extreme value.
These boats have pulled World Class wakeboard events like Wakestock, the World Wakeboard Championships and the Malibu Open. But you don't have to pay a world class price to enjoy their world class performance. That's why Wakeboarding Magazine identified the Ride as «...the best boat you will find in its price class».
Treat for Tricks
The great thing about owning a Malibu is that you own the world's number one selling tow boat, no matter which model you choose. The Ride Series, with its affordable 21 and 23 foot versions, have been launching amateurs toward their pro careers for years. You can ride the Rides out of the factory with 400 lbs of rear sub-floor Malibu Launch System (MLS), standard and launch your own career.
---
How to Rent a boat
To rent Malibu vRide you can use the booking form or contact us via phone +971 56 115 16 24 or email charter@luxuryseaboats.com.
---
How to rent Malibu vRide
To rent Malibu vRide please contact us via phone +971 56 115 16 24 or email charter@luxuryseaboats.com
If you have any additional questions about charter and additional services feel free to contact us.
Categories: All boats and yachts