Rent Majesty 101 Infinity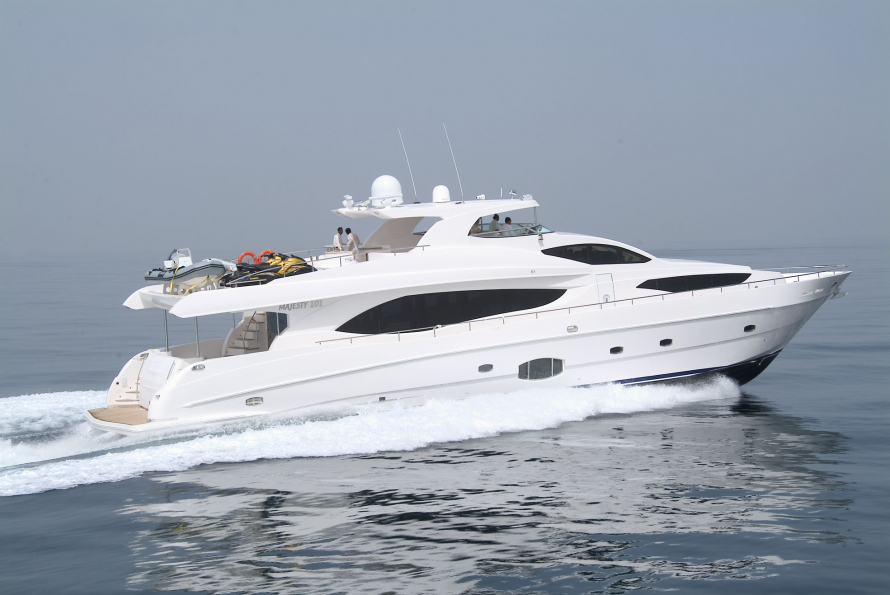 Majesty 101 Black Diamond
Majesty 101 is a very beautiful boat in excellent condition and great sailing performance. Elegant exterior lines and strong character thanks to metallic dark brown color. Very spacious living area and kitchen. Inside there are 5 cabins which can comfortably accommodate 50 guests and crew cabin. The yacht boasts an enormous superstructure so stylish that its beauty entices the eyes of every yacht lover.
Rent yacht in Dubai and open the city from an unusual side during an luxury cruise.
---
Rent yacht in Dubai - Special offer
The LSB Charter team has developed five ready-made cruise routes for renting this boat in Dubai. You can choose any of them, according to your preferences and the time you have for a  boat trip.
How to rent Majesty 101 Infinity
To rent Majesty 101 Infinity please contact us via phone +971 56 115 16 24 or email charter@luxuryseaboats.com
If you have any additional questions about charter and additional services feel free to contact us.
In addition to Majesty 101 Infinity you can find a list of yachts for rent in Dubai and motor boats for rent in Dubai on the main page of the Luxury Sea Boats Charter website. A wide list of additional services is provided in the Additional service section, but we always meet our customers ' needs and are ready to try to fulfill any of your wishes.
Categories: All boats and yachts Dubai Marina, JBR, Atlantis and Burj Al Arab tour Swimming tour Dubai Water Canal Tour Friday Trip